Doing Keyword Research? Here Are Some Resources To Help!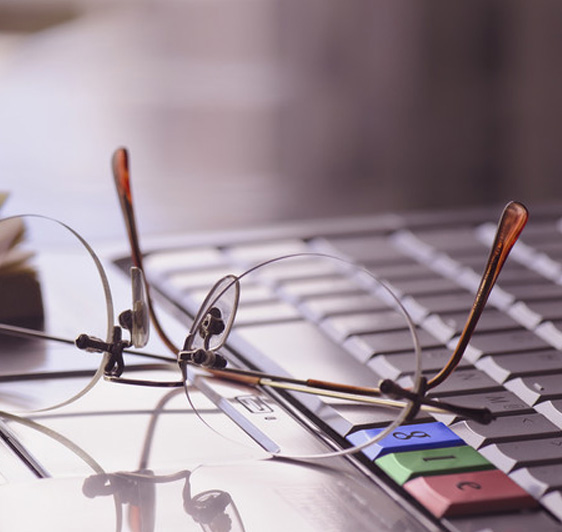 Search term research is one of the fundamental activities for a successful search marketing campaign. You've got to know the words people are using if you want to target them properly. To help, I've expanded the Search Term Research section of Search Engine Land to list a variety of resources and tools you can consult. The Search Behavior section also has been updated to list places where search engines generally report on search activity, such as popular trends in searching. Both sections also recap articles we've covered on these topics. Below, a bit more about what's in both sections, along with the sad decline of the Yahoo Keyword Selector Tool and some alternatives that have come along in its place.
One of the best things when the former GoTo paid search service arrived nearly 10 years ago was that it soon began offering a free tool allowing you to see what people were searching for, ranked by popularity of search. GoTo renamed itself Overture, and the Overture Search Term Selection tool was an essential component of any search marketer's toolkit.
Yahoo later purchased Overture, and the tool to support Yahoo Search Marketing customers was renamed again, though it continued to operate as normal. Then Yahoo rolled out its new Panama paid search system, and the tool seemed abandoned, as a result.
Yahoo promised earlier this year that a new tool would be coming, and one was delivered last month. But compared to the old tool, it's a joke.
Consider a search for terms related to cars. The old tool, when it doesn't timeout, tells me these are the top five related words and their search volumes:
car insurance: 3,148,492
auto purchase: 1,734,429
buy a car: 1,311,773
new car: 1,080,103
car rental: 1,030,755
Sounds great? Sure, if you don't mind the data being half-a-year old. Those volumes are from January 2007. Normally, this tool should show search data from the previous month.
Well, Yahoo has this new keyword tool now. One disadvantage to it is that you can only reach it if you're logged into a Yahoo Search Marketing account. OK, so it doesn't take long to set-up an account (though only allowing user names only up to 10 characters long sucks — everything I wanted was taken). Plus, placing a $5 deposit isn't much for those just after some free keyword research.
If you get past those disadvantages, there's the bigger issue that the tool isn't that helpful. A search for [cars], for example, gives a list with no apparent order. Consider the top five things that show up and the estimated monthly searches for them:
used car: 257,220+
new car: 257,220+
automobile: 20,160-257,219
car for sale: 257,220+
buying car: 20,160-257,219
Are these in order of popularity? If so, why are there further down on the list matches with ranges above that 20,000 minimum mark? And what's with these ranges? From 20,000 through 260,000 is Yahoo's idea of granularity? The tool might work well enough for paid search marketers, but for SEO work, don't bother.
Of course, the tool IS designed for Yahoo's paid search customers. Why should it care if others get a free ride off it?
Mainly, because it's good PR for Yahoo. What's the first tool I use and recommend these days? The Google AdWords Keyword Tool! Unlike Yahoo, I can link to it directly (with Yahoo, to use its tool, you have to hunt for it as part of the ad creation process). Unlike Yahoo, I don't need to log into AdWords to use it. Unlike Yahoo, the data is fresh — from June 2007.
Sure, Google doesn't give you actual volume figures. Still, you can sort the terms generally by search volume, and the small graphs in that column give you a good idea of relative popularity. In addition, you can exclude synonyms and just find terms related to the exact term you entered. The top five terms related to cars according to Google?
cars
cars movie
cars the movie
new cars
rental cars
It would be nice to see Yahoo step up and take on Google by making its search term research tool more robust, more specific and available to anyone. Consider also that after Google expanded Google Trends (another awesome research tool) with Hot Trends (see Google Meme: Hot Trends Added To Google Trends), Yahoo wasted no time reminding the world of its long-standing Yahoo Buzz area that covers search trends.
Sure, that's wonderful, as long as you happen to be interested in whatever Yahoo Buzz is talking about. It's not so great if you want to dive into a particular area of your choosing.
Yahoo also loses to Microsoft in the PR battle of providing search term information. Consider adCenter Labs, which offers a variety of keyword research tools including adCenter Labs Keyword Forecast. This is like Google Trends, where you can drill deep on whatever terms you like — plus you can get the age and gender breakdown of those searching, as estimated by Microsoft.
Even smaller players have cashed in on Yahoo not supporting its old, useful tool. Both Wordtracker and Trellian have fee-based keyword research tools. But when Yahoo abandoned its tool, they rolled out basic free ones to gain some PR. They deserve it, because the tools are helpful.
The Wordtracker Free Keyword Suggestion Tool for [cars] tells me these figures for daily searches:
cars: 73,994
used cars: 27,871
car: 23,767
fast cars: 15,056
car rental: 10,647
The Trellian Free Search Term Suggestion Tool for [cars] tells me these figures for yearly searches:
cars" 1,036,784
used cars: 322,583
new cars: 86,787
fast cars: 69,364
rental cars: 60,904
The downside to both tools is that I'd like to see them describe more about where the data comes from (Trellian is unclear on this) and how fresh it is (for WordTracker, I think it is daily searches on average over the past two months).
Keep in mind that the volumes from each service (Yahoo, WordTracker, Trellian) won't match each other for a variety of reasons. First, the time periods are different (monthly, daily, yearly). Second, the search networks are different (Yahoo will be larger and have more searches overall).
Instead, the numbers are just guides as to the popularity of terms relative to each other. From WordTracker, [cars] is roughly three times as popular as searches for [used cars]. Looking at Trellian, you can see its figures show roughly the same percentage. Looking at figures from several services can give you a better idea in general of what terms you ultimately decide are popular enough to overtly target.
Overall, I hope this provides a glimpse of some of the current free tools out there. As I said, there are many more listed on our Search Term Research page, plus be sure to see the Search Behavior section for those ways that search engine let you have fun seeing broad trends. Meanwhile, I'll be hoping that Yahoo steps up and reclaims its former glory as a search term research resource.
by Danny Sullivan