Website redesign increases brand awareness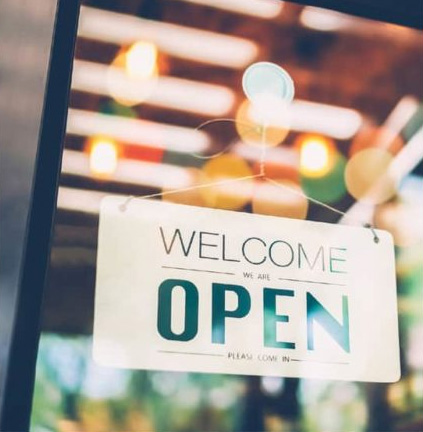 Website redesign increases brand awareness and a smart web design plan will result in a long-term successful and meaningful website for your business. The purpose of this article is to help you ask the right questions when you are building a new website or redesigning your current website. All webmasters and web design companies are not created equal. Knowing the following information will help you steer clear of the many website problems you've heard your friends and associates talk about.
Know when it's time to rebuild your website
Redesigning of your website is all about understanding your audience and your medium in order to improve your Internet presence।There are several compelling reasons to redesign your website. A website redesign is most commonly needed for the following reasons:
A change in your brick and mortar business and/or your online business model
Growth and expansion into new areas.
Updating for Internet technology such as new browsers, increasing screen sizes and faster connection speeds
Increase your search engine presence. To replace an out-of-date or unprofessional looking website
Whatever the reason, a redesign is an extraordinary opportunity to redefine your online business presence and propel your website forward, ahead of your online competitors.
Break down the functional areas of your website
The best method for examining all the parts of your website is to create a navigational sitemap. A sitemap is a visual diagram of all the links and pages of your website. In our example sitemap illustration above we have sectioned the website website into 5 parts.
Administrative links and pages
Your Administrative links should contain the general information for your business. You want to keep these links separated from your Products or Services links so your visitors won't have to browse through your administrative company links such as Mission Statement when looking for your products or services.
Call-to-Action areas
These are essentially mini-advertisements that call attention to specific areas of your website. In the illustration above there are hot links for Inquiries, News, and Events। Our website client wanted to generate sales leads and provide news and events regarding new developments for retail and sales related real estate. The naming of your links is also an important factor. If you are a medical office or a lawyer, you may want to name your Inquiry link as Confidential Inquiries, whereas a contractor would use the link term Free No-Obligation Inquiries.
Main pages
Main pages are the primary links for your services. This is where you should place information for what you do, how you do it, what you provide, what you sell and so on. These are your bread and butter links. Bread and butter links are the hyperlinks and information that generate your leads and business income.
Secondary pages
Secondary pages support your products and/or services. Here are some great ideas for expanding on your products and services. Multiple pages provide you more chances for visitors to find your website in search engines. Every page in your website is an opportunity to tell search engines what your website is about.
Create Case Studies pages
Write pages for Testimonials or Accolades
Post for your Associations or Certifications
Publish a Client List or Client Industries Served list
Build a Photo or Project Gallery pages
Setup a repository page for Media –
(This provides a place to post links, video, audio, articles, documents and PDF files)
Documents
Clearly identify Word Docs, Spread sheets and PDF files for viewing or download.
Footer content
Footer links can be an extremely important area of your website and are often overlooked। This is where you can insert jump links to your locations pages, post phone numbers, fax numbers, emails, and address information. If you are a local business and want local exposure on Google and other major search engines, it is important that you list your full local business address in the footer of your website.
Create Meaningful Content
Whether you are a lawyer, baker or candle stick maker there are two extremely important reasons for your website to contain meaningful text or copy.
1. Great copy supports and defines the essence of your website. Great copy can be defined as well formed sentences that convey your ideas and information in a meaningful way to your online visitors.
2. Great copy (website content) will earn you back-links and heightened attention from search engines. Do not write copy specifically for search engines; rather write copy for human visitors, but be judicious in the way you form your sentences.
Now that your sitemap is complete
Now that your sitemap is complete, the next phase is to incorporate this information into a website redesign. Consider the following points before you finalize your website design.
1. Consider whether a vertical navigation or horizontal navigation schema works best for your website (some websites have both).
2. Be sure your most important information is placed above-the-fold. Above-the-fold is a newspaper advertising term that refers to strategically placed images and text in the upper most section on the front of the newspaper page. This same methodology applies to your website redesign. If your website does not capture your online visitors in the first few seconds after landing on your website, then they will simply move on to another website.
3. Humans read information left to right and down the page. Be sure there is an orderly flow of images and information on your home page and interior pages. 4. Be sure there is good use of white space or black space. Don't insist that your website designers cram text, graphics or visuals in every nook and cranny of your web page.
A professional graphic design person or web designer can help you develop a good look and feel for your new website, but don't leave this task completely in their hands. Ask questions along the way and do your research.
If they suggest a vertical navigation using red links instead of blue… then ask them why.At the end of this process you will have done your necessary due diligence for having a successful redesign that will carry you forward over the next few years!