Free Website Builders. Get a free website (Not)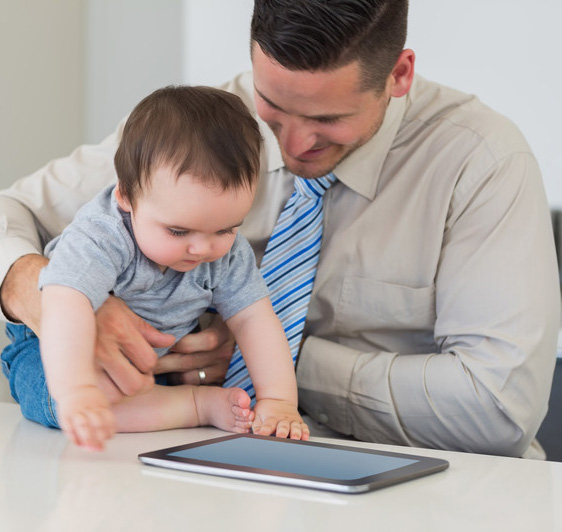 Build your own web site businesses want to help you build your small business web site. Before you you sign up, here's what you need to know. Now that those thick yellow colored directories have gone the way of the buggy whip ( I keep one copy handy for propping up my grand-daughter at the Sunday dinner table) smart business owners know not to cut corners when it comes to their web site. However in today's economy, the first place a small business owner looks to save money is the upstart cost of their new web site!
This is a huge mistake. In a recent 2013 Forbes article titled 'The Rise of the Million Dollar One-Person Business', the article mentions that the Internet gives mom and pop shops a global reach and is expected to grow – with many small companies breaking the million dollar mark. Let's forget about the million dollars; generating up to $10,000 a month in many small businesses would do just fine. And is quite common for any small business web site to generate enough online leads to make a return on investment for the cost out lay of a professional level web site that gets found on Google.
Enter the barbarians You see the DIY website builder commercials on very popular broadcast channels. They are very slick, well produced advertising spots complete with animation, actors and music. These DIY systems are great if you want to have a web site fast and cheap. And all the big box DIY web site builder systems have two goals in common.
1) They want to amass as many monthly contracts as possible. (good for any future stock offering)
2) After a trial period you must give them a credit card to;
a. *Continue the service or continue to pay monthly.
b. Remove their company link or advertising shown on your site. *Some of the companies mentioned above will let you keep the website live free of charge for an indefinite or finite period of time, though the domain name or URL will contain their company name as part of the web address.
Do-It-Yourself web site builders offer lots of pointless promises Big box shops have no local investment in you or your company. Instead they lure unsuspecting businesses who have no idea about how a web site works or gets found in Google, Yahoo and Bing with promises of online success.
They run commercials and online adverts declaring; 'We will submit your web site to major search engines and help you build your social network over Face Book and Twitter'. Point of order and truth
1) Google, Yahoo and Bing will find your web site – period. No one needs to submit you to search engines.
2) Never let anyone other than yourself set up a listing on a social network or business listing web site. If you part ways with any of these DIY systems you may not be able to obtain the administrative logins created through Google, Yahoo, Bing, Face Book, Twitter and other 3rd party properties.
A customers experience with a DIY web site builder Below is an actual story a professional photographer shared with me about her experience with a big box web site builder.
Robin lives in Virginia and has a wedding and portrait photography studio. Robin charges $1500 for a wedding photography package and would like to get 3 or 4 more client weddings a month. Robin decided to sign-up with a Big Box DIY web site builder. The 1st month was going to be free then after she would be billed @ $32.00 a month.
After the third month Robin had not received one single lead through the web site. When she called the big box support line Big Box websites they told her that Google had changed the rules; that she needs a Blog to generate more traffic. Big box support says; 'The cost is only $750′ but you will get more attention from Google!' Robin agrees charge and the big box support tech flips the switch. Presto! Robin now has a photo Blog.
Now the world will surely beat a path to her door. After 6 months had passed with no leads or inquiries Robin calls big box web site builder again. "I am not getting any leads, what the heck is going on?' Big box replies; 'Oh, I am so sorry to hear that Robin.
But this is because Google has recently made another change to their search engine called Hummingbird! I recommend our Google Ad Words program to get you more traffic. It is very inexpensive and you only have to spend what you want. Robin asks, 'What should I spend?' Big box says, "I think $500 a month should do it. By years end Robin cancels her big box web site service for lack of business and starts looking for local professional help.
Let's break down the cost of the big box DIY web site 12 months @ $32.00 or $384.00 / annually Blog cost: $750 / onetime Ad Words cost @ $200 per mo. over 6 months is $1200 *Lost revenue no job leads over 6 months: $9,000 (9k is based on the conservative estimate of '1' wedding package lead per month captured through the web site over a six month period) Total losses: $12,101.34
Here is the 'Rude Awakening' A professionally design and copy written web site would have cost less than 27% of the total expense incurred with big box.
A professionally designed developed by a company that understands 'search' would have generated 20 times the leads for her business.
Getting in bed with a web site designer or a big box company who does not understand how the search engines work from a national, regional and local perspective will cost you big money. Here's how to make sure you don't get burned again.
Based on your business, your profession or practice – enter 'search terms' that you would want to appear for on the first page of Google. If you get too many national or out-of-town results, try inserting your city or location. For example; – best allergy asthma doctors in Virginia Beach – home remodeled in Virginia Beach – eye care doctors in chesapeake va Or maybe do business regional or nationwide?
Then search like this… – temporary kitchen facility providers in Virginia – appellate attorney in Virginia Don't forget to try different search variations! For example in additional to searching home remodeled in VirginiaSearch engine success Beach try… Home remodel Va. Beach home additions Virginia Beach kitchen remodel Virginia Beach and so on… Once you perform these searches make a list of the web sites that appear in the Top 10 to 20 listings ignoring the sponsored averts and large directories, then pay a visit to these web sites in look in the lower footer or bottom of the home page to see if the design company is listed. Go to Google Maps and Google their name to see if any reviews have been posted on Google Reviews.
Visit their website to see their clients. (You might know some of the business proprietors that you could call as a referral) Once you have complied a list of favorable names, emails and phone numbers you are well on your way to getting a web site design and written by a true professional.
Soon your business web site will be in the top 10 listings on major search engines!